Kurz Instruments, Inc.
Application Summary
K-Bar 2000 / Adam 155 Application Note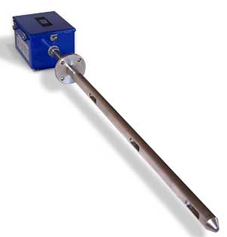 Coal Fired Power Generation Facility Selects Kurz Instruments, Inc. for Primary Air
A coal fired power plant in Oklahoma that uses CE Ball Mills required better air flow measurement and wanted a way to decrease the chance of Puffs (explosions in the pulverisers or coal pipes). After reviewing Kurz Instruments, Inc. K-Bar 2000 flow system, the customer decided to run a test on one of his pulverisers in Unit B. A ystem was purchased and the flow/temperature outputs were run to the DCS system for comparison to the existing measurements (Jam Tubes). After a two month test, the power company decided to upgrade all of Unit A and B Primary air flow meters. This included a total of 10 purverizers. Testing of the first unit showed many benefits to better air flow measurement and the system tracked their expectations precisely.
Application Specifics: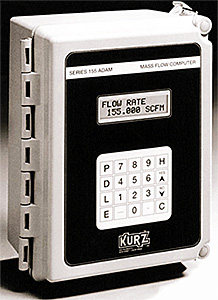 Each Mill has the follow conditions:
400,000 Lbs/hr flow rate
600F – 700F Primary air temperature (after mixing with tempering air)
5' 8" square duct with 5" insulation and 3/8" wall thickness
Measurement point about 18'downstream on tempering air mixing point
Temperature and Flow stratification within the Duct.
Customer Benefits from Accurate
Primary air flow:
Improved LOI
NOx Reduction
Improved Fineness Control
No need for pressure and temperature compensation.
Puff Prevention
Better Temperature Control atPulverizer inlet.
Repeatable (0.25%) measurement for accurate damper limiting (maintain 3300 SFPM in Coal Pipes).
Maintain Less than 4 to 1 Air Fuel Ratio to prevent explosions.
Reduced Maintenance on flow metersystem (no Jam tube plugging).